Home
>
Gastronomic tourism: the route not to be missed
Gastronomic tourism: the route not to be missed
Hotel Flamboyan-Caribe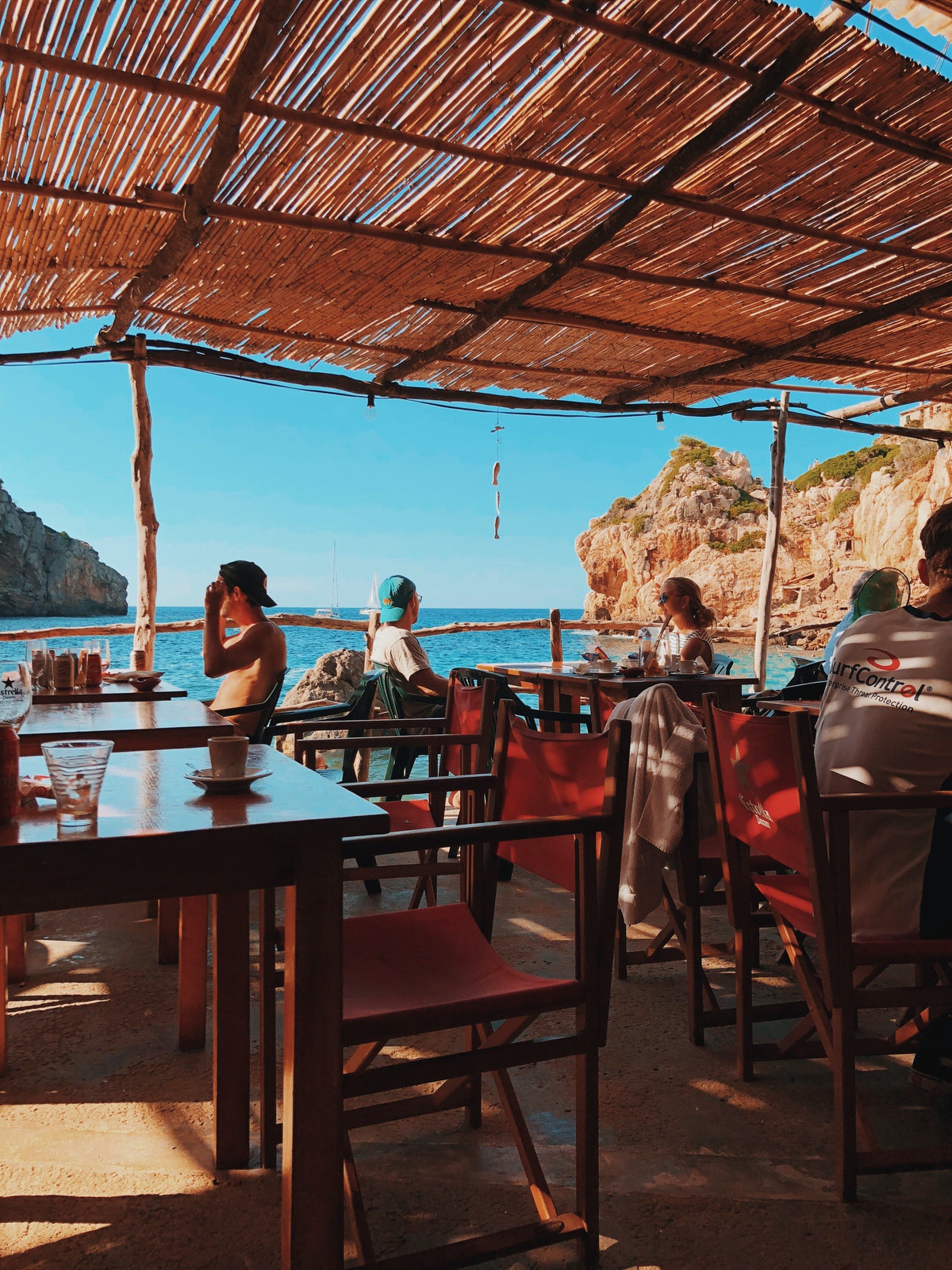 Mallorca is known for its
beaches, crystal-clear waters
, its beautiful villages and for being one of the places that have inspired many artists. Its warm climate is another of the characteristics that make this island visited by thousands of tourists every year. But we can't forget about gastronomic tourism in Mallorca.
On this island, good food is also an art. The variety of dishes reflects the different cultures that coexist on this Mediterranean island and, at the same time, make up its idiosyncrasy. There is a wide range on offer, from the most traditional to the most avant-garde, which can be summed up in five routes not to be missed.
5 routes for gastronomic tourism in Mallorca
Tapas route
It is not only in the Spanish mainland that is known for its pinchos and tapas. In Mallorca, the best tapas route is hidden in the old quarter of the capital. In the main streets of the Sa Gerreria neighbourhood, you can eat the best tapas in the city and quite cheaply. This makes this route called Martiana very popular not only with locals, but also with tourists. Some of the best-known restaurants are: L'Ambigú, El Molta Barra or Ca La Seu.
The Cellars Route
On any gastronomic tourism route in Mallorca, you cannot miss the Cellars. These were places where wine used to be made and left to mature. Over time, this type of establishment has been transformed into restaurants specialising in Mallorcan cuisine. The latter is closely linked to the island's local produce. That is why they have become very popular and easy to find in any village on the island of Mallorca.
The most fashionable Cellars are Celler de Sa Premsa in Palma, Los Patos in Puerto de Alcudia, Celler Ca'n Amer in Inca and Celler Can Font in Sineu. All of them use fresh, local ingredients in their dishes. Celler da Sa Premsa stands out for its generous portions. Don't miss this opportunity to immerse yourself in Mallorcan culture!
Avant-garde route
If you shun the traditional and prefer more avant-garde cuisine, this route is for you. The dishes are very creative and constantly evolving, and are sure to surprise your palate! However, bear in mind that these are dishes in which aesthetics predominate and portions are small. The most popular restaurants are Sa Fábrica and Jardín. In both, their cuisine is inspired by the island itself. Take the opportunity to order the tasting menu to try the island's products in a different way. You will repeat the experience!
Olive oil route
Mallorcan gastronomy is characterised by the use of high-quality olive oil. One of the best-known olive oil routes is between Sóller and Deià. In Sa Muleta, you can contemplate centuries-old olive trees and buy this gold liquid.
Wine route
If you travel further inland, you will discover a very rich wine-growing area. One of the most important is Binissalem. Wine has been produced here since the 1st century BC. Another way to get to know this wine-growing culture is with a train tour through the vineyards of Santa Maria and Consell. You'll enjoy a guided tour and wine tastings.
For those days, when you feel like trying something different, but without going on the road, you also have the cuisine of Flamboyán-Caribe Hotel. In our
restaurant
, we have an extensive menu where you can savour delicious dishes, while you relax on your day off. Remember to make your reservation here!