Home
>
7 charming towns that you must visit in Mallorca
7 charming towns that you must visit in Mallorca
Hotel Flamboyan-Caribe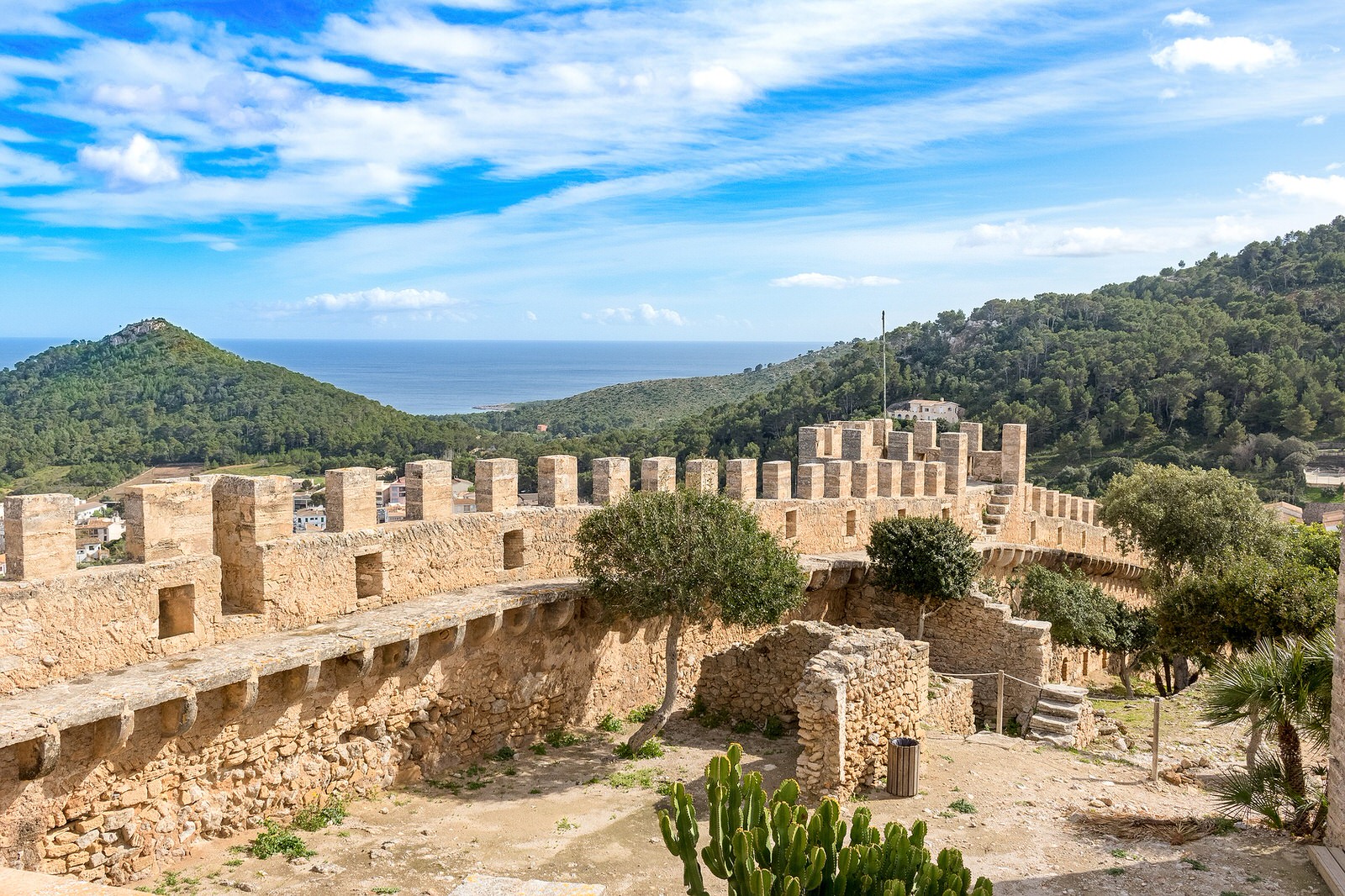 Mallorca is an island that enchants everyone who visits Mallorca falls in love with it. Its beaches with their crystal-clear waters are not only one of its charms, but also its villages that can catch you with their beauty. If you go inland, you will discover the charming villages of Mallorca. Its cobbled streets, stone houses, beautiful landscapes, traditions... There is so much to discover!
Get away for a few days from the turquoise waters of its beaches and discover the heart of this island with its mountains, green fields and villages where you can enjoy Mallorcan gastronomy. In order to know where to start, here are some of the villages you must visit.
Towns in the interior of Mallorca that you can't miss
Valldemossa
Delve into this hidden town in the Serra Tramuntana. Walk down its pedestrian streets, where you can admire the stone houses adorned with flowerpots. You may fall in love with its beauty just like the composer Frederic Chopin, who lived in the Charterhouse during the winter of 1838. And don't forget to try the star of local gastronomy: potato coca.
Deià
Another village in the Serra de Tramuntana and where artists have lived is Deià. Its landscape has inspired many of them. Although nowadays it is best known for its art galleries, craft shops and live music clubs. And be sure to visit the house-museum where the British writer Robert Graves lived.
Pollencça
This town is located in the northern part of the island. Its landscapes and its people will not leave you indifferent. They have their own dialect and traditions. This place is very popular due to its Moors and Christians festival that are held in August.
Capdepera
In this tour of the charming towns of Mallorca, Capdepera could not be missing. This village is built on top of a 14th century medieval fortress, from which you can make out Menorca.
Esporles
Esporles is 15 minutes from Palma, where the tranquillity is disturbed by the hustle and bustle of the cafés on the central promenade. But what is most surprising is how a small stream runs between the houses and crosses the town from one end to the other.
Portocolom
If you want to escape from mass tourism, we recommend you to visit this beautiful town in Mallorca. Some consider it to be the last refuge of the island's fishermen. Its natural harbour and the lighthouse stand out. The latter is one of the most emblematic of the islands.
Sóller
Have you ever seen an island within an island? Sóller is something like that. This beautiful Balearic village was cut off from the rest of the Balearic Islands until the 1990s. In those years a tunnel was built to make communication easier. Here you can enjoy the valley of orange trees and one of the most beautiful architectural ensembles in the area.
In all of these seven charming villages in Mallorca, you can get to know the people, culture, customs and gastronomy of one of the most beautiful islands in the Mediterranean Sea.
After a long day discovering the charming villages of Mallorca, there is nothing like relaxing in a
spa
and dining on the
best local
produce before resting in our comfortable and modern
rooms
.
Book your stay at the
Flamboyan-Caribe Hotel
and enjoy this wonderful island.